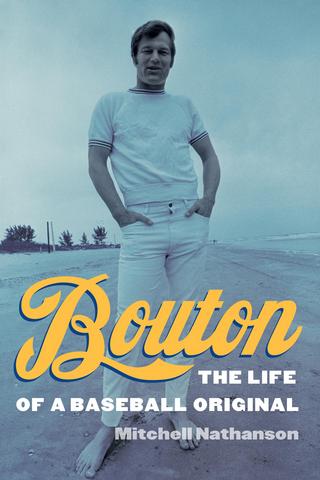 Hello friends! Who's up for a second episode in a row...about Baseball?? I talked with  Mitchell Nathanson, Professor of Law at Villanova University and the author of numerous books and articles on the subject of baseball, about his new book on the one and only Jim Bouton, whose 1970 book, Ball Four, was a rite of passage for fellas like me! It was a must-read as a kid, known for its honest and very revealing look at the life of a major league baseball player. But it turns out Bouton's significance goes well beyond that - and that's the topic of Mitchell's book.
Mitchell was granted access to Jim's extensive archival material that supported the writing of Ball Four and got to know Jim Bouton and his family personally. The result is a book that will prove to be unique and invaluable, in what it brings to the table about an extraordinary individual.  
You can learn more about Professor Nathanson and his many books and publications on his excellent website, and you can follow Mitchell on twitter at @MitchNathanson. His book can be ordered on Amazon here.  And a tip of the hat to Mitchell - thank you so much for chatting, and I am looking forward to reading Bouton: The Life of a Baseball Original!