Saturday Jan 22, 2022
Mike Edison, Gary Graff, Chris McKittrick, and Jim Wilson on CELEBRATING CHARLIE WATTS!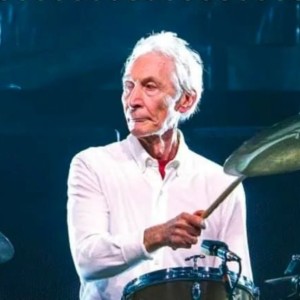 It's episode 50 folks! And to help celebrate this milestone, I'm joined by four alumni of the So Important Podcast: Mike Edison (episode 28), Gary Graff (episode 5), Jim Wilson (episode 7), and Chris McKittrick (episode 23) - four great guests convening to discuss a topic near and dear to all of our hearts: the late, great drummer of the Rolling Stones, Mr. Charlie Watts, who passed away last August. It's rare for me to have more than one guest, but the conversation was well worth it. Jim Wilson is a professional musician whose solo work reflects his deep love of the band. Chris has written a book on the Stones' early days, detailing their love of New York City. Mike Edison wrote the book on Charlie - quite literally. And Gary Graff is a widely published, internationally acclaimed music critic out of Detroit. What a crowd!
We had a great time talking about a man who was one of the world's greatest drummers - celebrating his life, his music and his enduring legacy. It doesn't get better than this!
Enjoy this special episode. Share it. Go to Apple Podcasts and give the show some love. We've made it this far  and I hope you enjoy this milestone episode as much as I enjoyed putting it together. Love you all, see you soon, peace out. Thank you for your continued support!
Monte