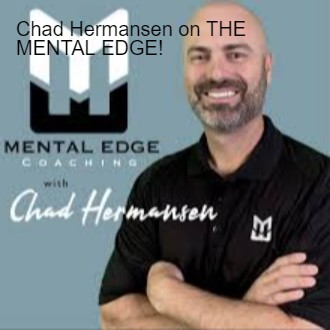 What's it like to be a first round pick in baseball's annual draft? What's it like to be facing incredibly lofty expectations - including from a coach who says you "walk on water" - when you're just a teenager? And what do you do with yourself when the pressure is just too much, and things just dont work out? 
Well, here's what my guest today, Mr. Chad Hermansen did: he took his experiences and developed a program to help young athletes deal wtih the mental pressures of athletics. Chad could have walked away from sports altogether, but instead he dedicated himself to helping young athletes overcome performance anxiety and handle the mental side of the game. It's an extraordinary story, and Chad was kind enough to share his story with us on this episode. His insights into how he took his personal experience and turned it into something good for so many young athletes is compelling, and frankly inspiring. 
I'm grateful that Chad spent some time with me. If you're interested in learing more about Chad's program, The Mental Edge, you can do so here; you can also e-mail Chad directly at chad@legacysportsclubhouse.com. 
Special tip of the hat to the guys at the Bucs In The Basement podcast. I heard Chad on their show, and I just said to myself, that's a guy I've got to talk to. If you love baseball, and especially Pirates baseball, check out their podcast. It's a good one!
See you soon, and feel free to rate and review us at Apple and other fine carriers of this podcast!
Monte