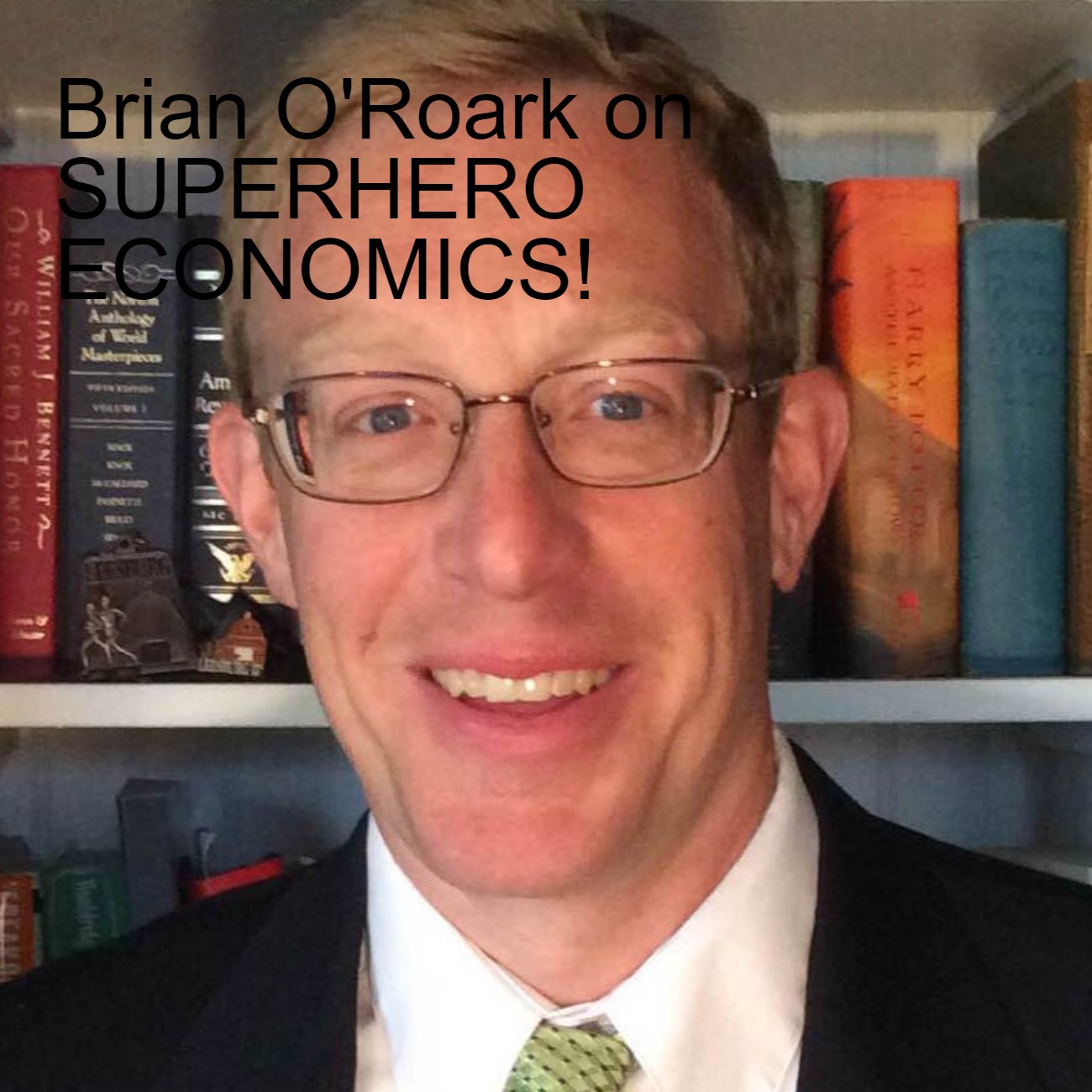 Greetings Friends! Returning from hiaitus with a terrific conversation with Dr. J. Brian O'Roark on Superhero Economics! Dr. O'Roark developed an approach to teaching economics to his students at Robert Morris University - just outside of my hometown of Pittsburgh - by relying on popular culture, and in particular superheroes, to convey complex economic ideas in ways that students and others can relate to and understand, and indeed apply in their everyday lives. Dr. O'Roark is a pioneer in this field; he has written numerous articles on the topic, including this terrific overview, edited a definitive book on the topic that is available at Amazon and I'm sure wherever economic and other academic books are sold; and is the author of Why Superman Doesn't Take Over The World: What Superheroes Can Tell Us About Economics. Dr. O'Roark has won numberous awards for his teaching, and is truly an innovater in the field of education. 
I know you will enjoy our conversation - and if you do, don't be shy about going to Apple podcasts and leave a review and a rating! It's always appreciated. And let me just note my great appreciation for Dr. O'Roark, who was so generous with his time. 
See you soon with a new epiosde of So Important: The Interview Podcast!